References

Customers about Home to rent
Read below a number of experience of our relations.
Would you like to leave a reference about you experience with Home to rent than you can do this below this page. Thank you for your help!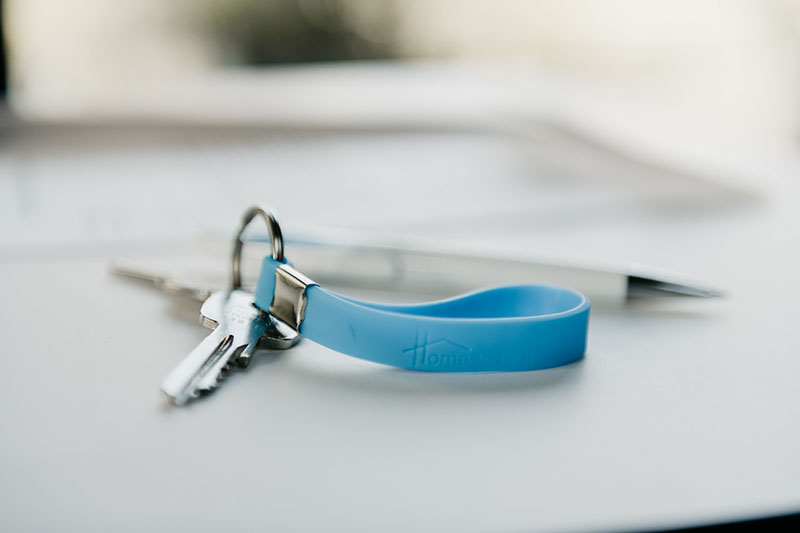 ACN Already rented a flat through Home to rent several times. Always in good consultation with correct handling. Wendy thinks along with us, is knowledgeable and has an extensive network. In short: a win-win situation with reliable tenants who are also happy with her service.
M. Patel We highly recommend Home to Rent and especially Wendy. She found us a wonderful home and was extremely helpful during the process. We have had the best possible experience finding a home as expats
M.J. de Boer I have lived in my house for a year now with a lot of pleasure and I am still grateful to Wendy for the opportunity and help she gave me. I recommend Home to rent to everyone. Professional and personal approach. In one word great!
Jarek Finding a rental property in Utrecht turned out to be very stressful until I met Wendy from Home to Rent. I was here for 10 days without even seeing one house and all the agency were asking me for tons of paperwork which at the end I heard we will process your application and contact you by e-mail if we have property available. After contacting Home to Rent Wendy called me back and schedule a viewing of the house I was interested in the same week. She took her time showing the house and listed to all my questions. On my way back to work she called my cell phone to tell me more about the area where the house is located as I really did not know the city at all. She was absolutely great, same day I ended up calling her that I want to rent the property she showed me. She had the keys for me just a week after showing me the property, showed me the place and again took her time to made sure I had no more questions. I strongly recommend Wendy and Home to Rent to anyone who is looking for a rental property, fast, reliable, and extremely friendly.
Kasper I'm very satisfied with Wendy and Home to rent. I had received a recommendation from one of my friends. However, I was already at another broker. I'm very happy that I took this advice to heart and handed over the work to Wendy. What I find particularly helpful is to the social way of doing business, so very punctual, good mobile access, very service-oriented, open and bright. I also liked all the tips and advice I have received in the process of Wendy which was very useful and practical. Among other things Home to rent succeeded after I had switched to rent out my house in a short time (and what was very important for me) to a nice person. My house was online at the other broker for three months. Home to rent ensured that the house was rented in five weeks of the transition. A significant difference in taking business differently. If someone in my area requires a broker I can recommend you Home to rent with confidence :)
Jason & Katya (South Africa) Home to Rent was efficient from start to finish. We were lucky enough to get the first flat we viewed but I have no doubt that they would have been more than happy to show us more options. As new expats in town, Liesbeth was incredibly helpful with all aspects of our big move, really going the extra mile for us.
Danielle (NL) 2016 For my apartment in Utrecht I was looking for a reliable tenant who would like to rent the place for at least one year. In Home to rent I found a great partner. Within a week they managed the perfect new tenant for me. They took all the paperwork on their behalf and checked the antecedents of my tenants. That saved me a lot of time and hassle. Moreover Home to rent understands renting, so they know exactly what to ask and what to look at. They were there with the key transfer in order to ensure that everything went smoothly. I trusted them and the next time I will definiteley collaborate with Home to rent again.
Chaitanya (Inda) In my experience, Utrecht can be quite a difficult place to find a good rental property at a fair price due to the high demand. But amongst the rental agencies, I found Home to rent to be the most genuine and helpful. You were very prompt and quick in answering my questions related to the property. It felt more personal as you were interested in trying to match my interests with the properties that you had to offer. Also, after signing the contract, you have gladly helped me with the utilities (Electricity and Gas) as well. Thanks to you, I now have a beautiful apartment in Utrecht which I can call Home.
Dick (NL) Looking for professionalism, competitive selection of reliable tenants, someone who thinks with you, takes over your business, you can 100% trust that it will be fine and does not empty promises? Then you have come to Wendy and her team at exactly the right place. Toppers they are!
Peter (NL) Wendy takes everything out of your hands and regulates what I had myself forgotten. Short lines and correct. Professional advice. Happy with a good broker.
Andrew (USA) If this question is in reference to the broker Wendy, who has welcomed me to my apartment and gave me a retailer symbolic explanation of the environment such as groceries where I can do, how to travel, etc. It was fantastic! I felt very welcome in my temporary home and would therefore recommend her as a broker with its services to everyone.
Elisa (Italy) Wendy was the right person at the right time, I can certainly recommend her to other house hunters. I was starting to lose hope in my research of a house to rent, it turned out to be more difficult than I thought, especially for a foreign student enrolled to a Master program, like me, at her first experience far away from home. Then, when I thought I had no chances I met Wendy. It was a fortunate coincidence. I called her, explained my situation and in a matter of minutes she had the solution. She trusted me and found the house that I was looking for right away, on that same day.Wendy is highly professional in her work, she was prompt to find a solution, she made an excellent mediation between the two sides by finding those common points that can satisfy both. She offers an excellent, reliable and professional customer service. She knows how real estate market works and she is ready to fix all the problems. As if that was not enough she helped me with other practical matters, above all with the City Hall.I will always be grateful to Wendy, she was the right person at the right moment and trust me when I say that with her you are in good hands. Thank you again for everything Wendy.
Dekker (NL) For 15 years I no longer live in Utrecht. And then, my tenants live somewhere else. You would get less hiccups. Wendy went to work for me. As if an angel came straight into my phone. Everything, everything she does for me, the most I have absolutely no clue. Wendy, thank you and wish you well
Andrea (Australia) After a long search, we had just left before we found tenants for our house in Utrecht. After several months, however, they suddenly departed to Canada, from Australia and we had to find new tenants. Contact the standard rental brokers unfortunately did nothing, and we over-through came in contact with Wendy van Buuren. Through email, we explained our story, along with the note that we do so on the other side of the world were. This was no problem and Wendy started straight away. She kept us very regularly informed of the progress, which kept us informed and involved. Very important to us, since short term, we wanted to rent our house again, but because of the distance could not be so. Soon, Wendy few visits planned; assessment of the right tenants, signing the contract (much scanning and emailing!) Etc. only lasted a few days! We can thus again with confidence enjoy our stay at the other side of the world.
Rutger (NL) Through Wendy, I found a great apartment in Utrecht. During my quest I also had registered in other (paid) home websites. None of the property's website could actively assist me in finding a suitable home. The personal approach and friendly guidance are extremely liked. On visits she made sure that I have nothing overlooked. When drafting the contract, both the wishes of the landlord and tenant were respected. During the key transfer she recorded everything neatly so later there won't be any surprises. In short, the experience with renting my first home I really enjoyed thanks to Wendy! I can certainly recommend it to other house hunters.
Ellen (NL) Our house was sold faster than expected while our new house still pretty long overdue. We found the internet site of Wendy and contacted directly. Through her professional and friendly way of doing business, the deal was in no time around and now we live satisfactorily in a nice 30′s house in Utrecht. The contact via email and phone went smoothly and decisively. A pleasant party to do business with!
Inge (NL) Luckily I found Wendy, after my house for some time with another organization had standing to rent. And then it turned out so not all that difficult. Personal contact and keep you informed of the things I really like running and that is exactly what happened. Meanwhile, Wendy also house a friend of mine in no time satisfactorily let. Greetings Inge
Fred/Lieneke (NL) Dear Wendy, Thank you for your prompt and appropriate management of the hiring of our house, the arrangement we had made with you, you just met and preparing the contract plus photo's was perfect. In short, the next time we come back to you for the rental of the house. Good luck with your Home to rent, but that will be fine! Best greetings from Fred / Lieneke
Marina (NL) Wendy, we find working with Wendy as very pleasant. She turns quickly, is very service oriented and most people-oriented. By Wendy within 2 days we have a very nice house where we found two weeks later already allowed. In addition, Wendy for my own apartment, which was then released, in no time she found another tenant. In short, all parties happy. When we start looking for other housing Wendy sure we switch again!
Rachid (NL) Wendy, thanks for your quick action. Great service! Also very nice touch, always accessible and true eye for both tenant and landlord.Thnx Rachid
Lukas (NL) Wendy is a very professional housing agent with an eye for my personal needs. I enjoyed living in my apartment that I rented through her.
Nicole (NL) The service of Wendy and her company Home to Rent is quickly and professionally. My search for an apartment in Utrecht was completed within a few days by its rapid response and proactive attitude. She thinks with the client and is flexible. During the transfer of the property she thoroughly ensures that the landlord fixes any defects immediately. A must!
Chris (NL) I really enjoyed working with Wendy for the rental of my house. In a short time I had suitable tenants and everything was arranged. All this in an open and proper consultation. She thinks with you, is reliable and accurate. In addition, that she is aware of all laws and rules about tenancies. thanks again!
Lisette (NL) In finding my studio where I am very happy, the contact with Wendy is in a fine, personal and professional manner.
Alet (NL) Thanks for the good and fast way of doing things. Now already a lot of fun.
Anatoli (NL) Wendy is very good in her work:
(I) the mapping of the wishes of the landlord;
(Ii) the tour of interested parties;
(Iii) communicate / keep informed of developments, and
(Iv) completion of the order / delivery of the house.
The cooperation was good. I can heartily recommend her.
Neessen (NL) Wendy is a person who wants the best for you. She lives entirely with you and ensures that the search for a suitable home is a small party (such as a text message to wish success on the day of the keys). In addition, everything exactly defined and well documented, so you get a complete document. But even after handing over the key remains in contact with you to hear if everything is running. Thank you!
Anouk (NL) Then after my graduation I liked to have a studio / living space for myself I wanted to involve city and country as a starter searched to find something in Utrecht. Until I came in contact with Wendy. A personal approach, swift response and good service was not what I was used during my quest. Thanks Wendy, I am now in a beautiful studio completely to my needs!
Joris (USA) Even from abroad where I worked, I could ask Wendy on very enjoyable and quick way to find a perfect home. Due to its fast, friendly and professional way of working was remotely find and capture an apartment an unusually fine and effortless activity. Compliments!
van Gerven (NL) Wendy has the ability to act impartially to both sides and to settle the good things. She knows what she is talking about and offers appropriate solutions. We are very pleased with its mediating role. Thanks Wendy, when in the future we are searching for tenants again than we like to use your services again.
Marjolein van Bommel (NL)My friend and I came in contact with Wendy because we were interested in a house that was on the website. This house was already forgiven. Wendy then offered to help us in finding a suitable home. The same evening she called us for a personal interview so that we could make our wishes known. Immediately after that she went looking for us. Several times she called us because she had a potential house for us! If this is not satisfactory, it was also fine and she went on looking. By its pro-active attitude and quick way of doing things we found in a few weeks the house of our dreams. Especially of her personal way of working we are very pleasant. Thank you Wendy! We feel already at home on the Croesestraat.
Carlo and Ria (Italy) Pleasant experience. Friendly and personal approach.Reassuring and compassionate. Definitely I would recommend you! Thanks Wendy, especially on behalf of Ria
Pedro (Brazil) I wanted to find an apartment in Utrecht as soon as I could and when I was already thinking about another place I also visited one apartment Wendy was working with. Unlike my first option Wendy took care of everything quickly and professionally. Everything happened as expected (no surprises in the way). I'm happy with her work of course and I would recommend her!
Would you like to call us?
We are available Monday through Friday from 9:00 AM to 5:30 PM on: